Library Guides
Library Guides are pages on subject areas or topics that provide more information on using the library.  Guides list databases useful for each subject area, give information on navigating the catalog and library for a subject, link to professional journals and reference sources, and more.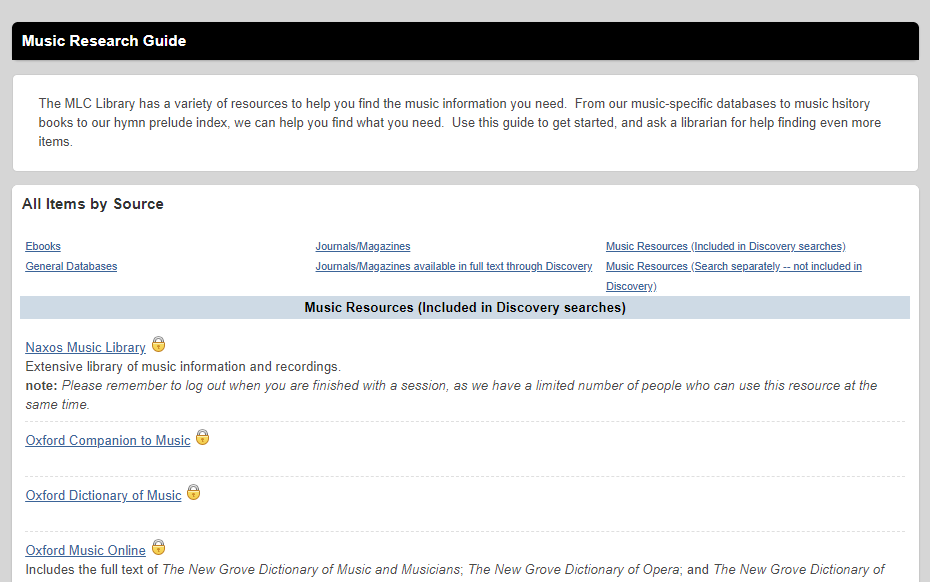 You may find it useful to link to a library guide in Moodle to get students to topical resources efficiently.
Guides can be created for a particular course to highlight library resources that would be most useful for students in that course.  If you'd like one created, contact Linda.  It can be customized to fit your needs.
Library guides are linked in the Library Help --> Research Help section of the library website.