Music Program Entrance Exam Information
Students who wish to enroll in one of MLC's music programs are asked to take an entrance exam. Once your application has been received and processed, the Music Office will send you information about the exam requirements. The instructions below will help you access the exam site on MLC's Moodle page.
Enrollment Instructions
Click on the exam link from the Music Office. 
On the login page, enter the username and password for your MLC account. This is the same username and password as you've used on the MLC Portal to access your New Student Checklist and course scheduling tools.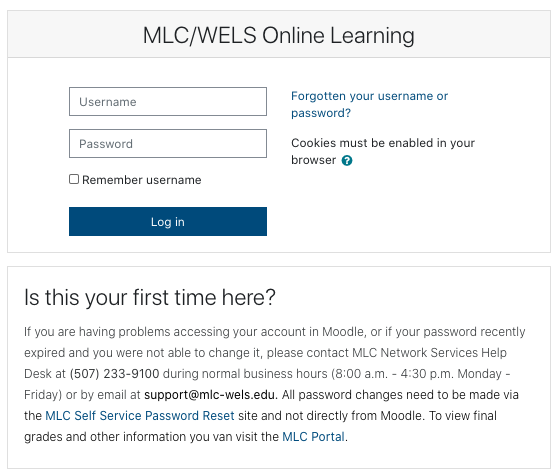 Click the blue Enroll me button at the bottom of the screen.

If you do not see this button, go back to the email from the Music Office and click on the exam link again.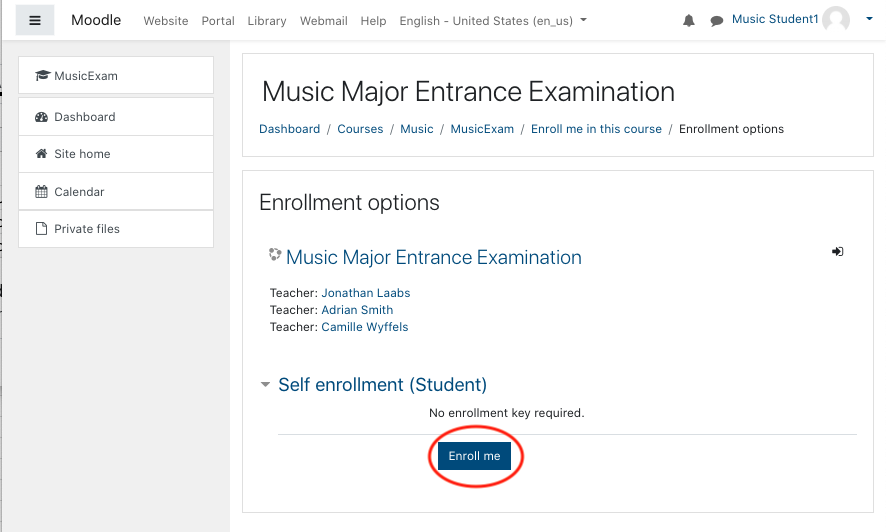 Follow the directions from the Music Office to access the exam and upload your needed recordings. Click on the grey arrows in front of each section title to expand the sections.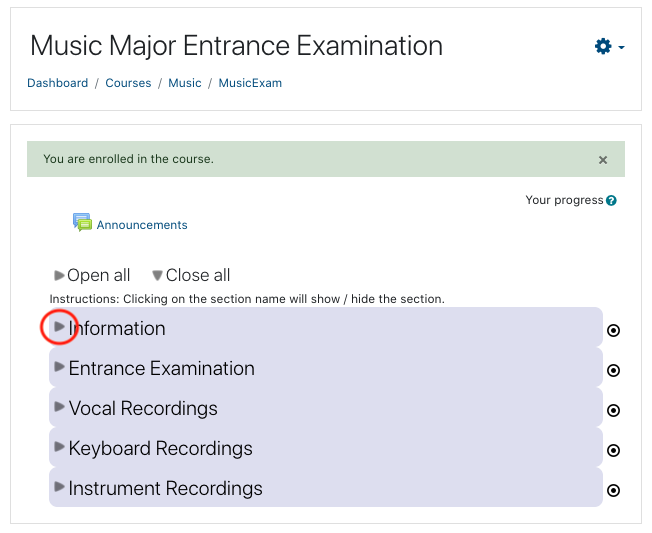 Getting Help
For questions about your username and password, please see the MLC Accounts page.
For questions about the exam and recordings, please contact the Music Office.